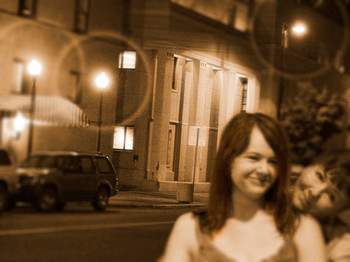 That's me cuddling with my daughter Carly.

My favorite subject is people. Everyone is a canvas and every moment passes and is gone forever. My euphoria comes when I click and capture the essence of the person in that moment in time.

Me: playful . . . sentimental . . . romantic . . . attentive . . . artistic . . . intuitive . . . I don't carry a book of poses - I run on inspiration. Every event, every session has it's own unique flavor and I don't want to get in the way. It's more scary that way, but it's worth the ride!

"Vision is the art of seeing what is invisible to others." Jonathan Swift

I not only love taking pictures - I love restoring old family photos; helping to preserve them for future generations.
Creating slideshows set to music is one of my favorite things to do. I make them from photos I've taken or from your photo albums, including old restored photos. Show them at anniversary parties, wedding receptions, or at home any time you want to watch them. How about a child's lifetime of memories in sequence, or sharing photos of a life well lived at a memorial service.
I also custom design lay-flat digital photobooks, which can also display quotes and text.
© Donna Johnson Photography